Best mattress for back pain
Updated February 28, 2022
Turning in for the night should be a time to relax and unwind. But for people living with back pain, climbing into bed can be anything but relaxing. Get your 40 winks on the wrong sleeping surface and you'll be feeling the consequences for days to come.

Finding the right mattress can help to manage and even alleviate pain. But choose the wrong one and you will potentially even open the door to new aches and pains. So, where can you find a mattress to solve all of your problems?

The short answer is there is no one-size-fits-all mattress for people who are living with back pain. Finding the best bed to support a bad back will be a personal process, since different sleepers and body types require different things from a mattress.

Did you know that 80% of people will be affected by back pain at some point in their lives? So even if you aren't currently suffering, it's advisable to invest in a suitably supportive mattress. Sleeping on the wrong mattress for too long can potentially lead to problems further down the line.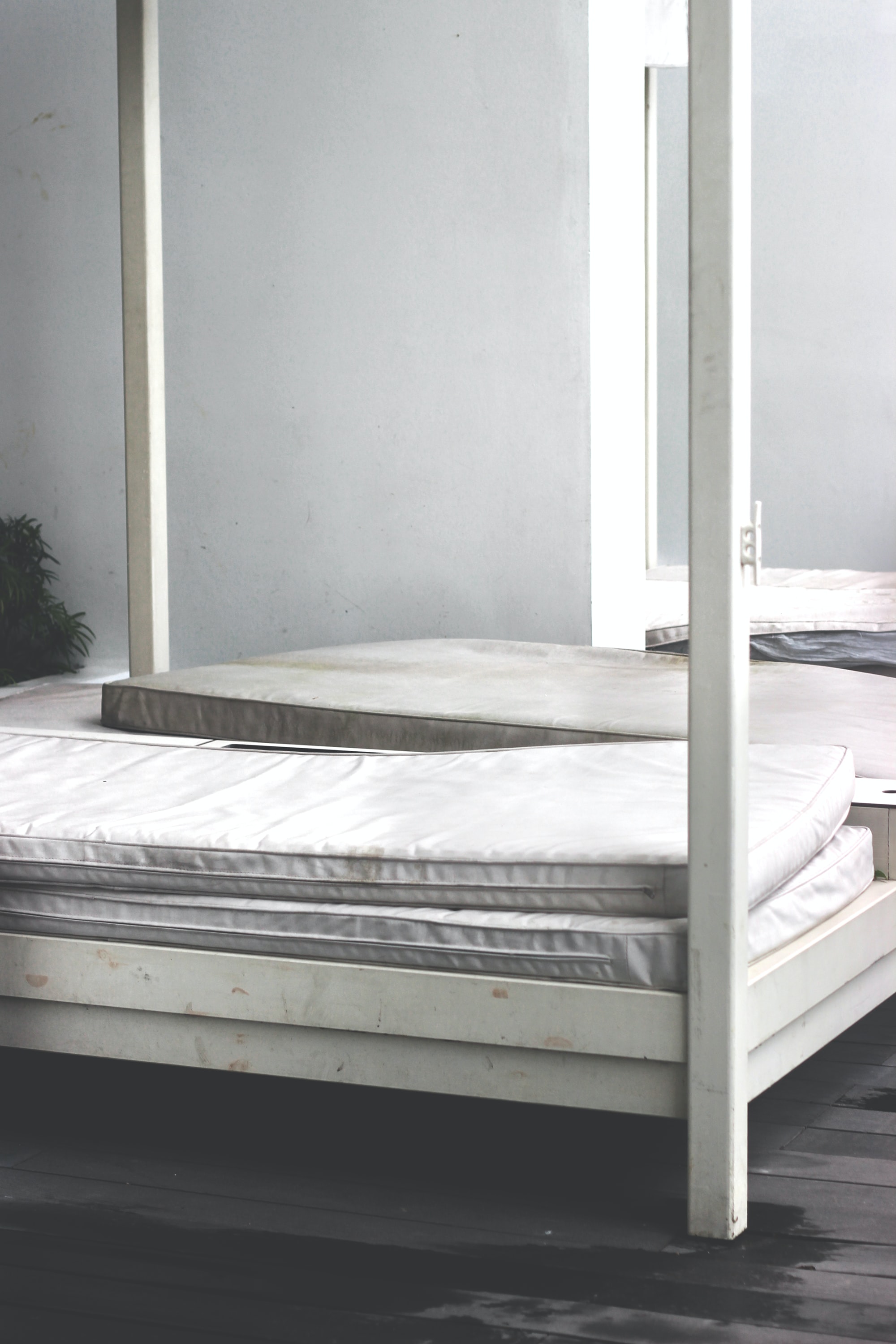 Best mattress for back pain in the UK
So where can you find the best mattresses to help manage your back pain in bed? We've categorised some of the best available options into five different categories: best overall, best memory foam, best hybrid, best value for money and best for side sleepers.
Best overall mattress – Emma Original 
The Emma Original claims to be the all-singing, all-dancing mattress to solve all of your nocturnal nuisances. It's jam-packed with oodles of innovative technology, all with the aim of helping you to get a better night's sleep. For instance, their Emma HRX Supreme ™ Foam has been designed to reduce the pressure on your body by more evenly distributing weight across your bed.

Branded as the 'Goldilocks' mattress, Emma says the Original is not too hard and not too soft, claiming to have found what they believe is the perfect balance in firmness. It's also reasonably priced, with a single costing less than £250.

What customers say:

Lucy G: "Oh my giddy aunt, I've slept better in the last few weeks of having this mattress than I have in years. I'm pretty certain it's witchcraft, it's so good!"

Mr James: "Really happy with the mattress. I was waking up with back pain before, but since I started sleeping on this one I have no more back pain and this was after only a day or so."

Margaret Lowry: "Excellent mattress! My back pain has much improved! So comfy for both my husband and I who also has back problems."
Best memory foam mattress – Nectar Memory Foam
The Nectar Memory Foam mattress has received rave reviews. It's been heralded in particular for its use of innovative technology which offers the best of both worlds, giving you the sinking feeling of memory foam, whilst also providing the desired level of support.

With three layers of premium foam designed to relieve pressure points throughout the body, it's perfectly suited to all different body types and sleeping styles. Prices start from £352.78 on Nectar's website.

When you buy Nectar, not only will you be kind to your wallet, but also the environment. The longevity and durability of their mattresses mean that they will need replacing less often, thus using fewer materials and creating less waste. Nectar was also the first mattress company in the UK to offer carbon neutral mattresses, offsetting their emissions through various schemes and initiatives.

What customers say:

Colin Leak: "Originally concerned before purchase that the mattress would be too firm! No reason to be worried. Great night's sleep and perfect for posture. Well done."
Anthony Fauset: "Excellent service and mattress. Makes us realise that we should have changed our mattress a long time ago"

Paul A: "This is one of the best mattresses I have had – well constructed and very comfortable. I have always preferred a firm mattress but also one which allows me to sleep on my side and on my back. This one does both very well."
Best hybrid mattress – Simba Hybrid Pro
In many people's minds, Simba are leading the way when it comes to hybrid mattresses in the UK. The Hybrid Pro model is loaded with up to 5,000 springs, with its double layer innovation increasing both airflow and levels of comfort throughout the mattress. It has also been designed to limit motion transfer, meaning you can rest easy, even when sleeping alongside a fidgety partner.

Simba's open cell foam is said to offer thirty times the airflow of standard memory foam, to help keep you cool as well as comfy on those warm summer nights.

What customers say:

Kinga Toth: "Absolutely worth the price. We got the hybrid pro a few weeks ago. We are in love with this mattress. Very different!! Very comfortable for our back and spine. No pain anymore, just deep, quality sleep."

LM: "I'm sleeping much better and waking up less sore on the Simba hybrid. It's really helped with the chronic pain from a degenerative spinal condition."

Anonymous: "I've found sleeping on my Simba Hybrid a joy as the majority of my arthritic pains have considerably decreased and I almost bounce out of bed in the morning! Great product, Simba!"
Best value for money mattress – Silentnight 3 Zone Memory Foam
Typically, when you're buying a mattress with specific requirements (such as added spinal support), you can expect to weigh out a little more than you otherwise would. But this doesn't mean that if you're short for cash you have to compromise on comfort and support from your mattress.

With prices starting from £189 for a single, Silentnight's 3 Zone mattress can provide the comfort you require without having to break the bank. The specially designed 3 zone foam technology provides the desired level of support for your hips and lower back, relieving pressure and helping with spinal alignment.
What customers say:

Anonymous: "Really, really great mattress, cheaper than I'd found elsewhere and is as comfy as described! Bye bye, back pain!"

Rebecca: "I need a firm Mattress for my back but hate them normally as they are hard. This is gorgeous. Soft and ultra firm at the same time … I would highly recommend."

Jennifer: "This mattress is just what it says and is so comfy. My back feels a lot better. It simply moulds to the shape of your body."
Best mattress for side sleepers – Octaplus Hybrid Plus
For people who are more comfortable sleeping on their side, it can be difficult to find a mattress that offers support and reinforcement in all the right areas. But Dormeo thinks they have found the perfect balance between comfort and support with their innovative Octaplus Hybrid Plus.

It uses innovative technology to provide all of the comfort and support you'd expect from a high-end mattress. Springs with different levels of firmness are concentrated in three different spots to create a more supportive sleeping surface, helping to naturally align the spine. Also, their patented Octaspring technology is used to create an air system that's eight times more breathable, making your bed up to 3°C cooler.

What customers say:

Sue C: "My back has been a problem for years but in the short time we have had this mattress my back is massively improved. Thoroughly recommend. Well worth the money."

Andrew H: "Me and my wife have been sleeping better than ever with unbroken sleep. Also with the support of the Octasmart mattress all my back problems have gone away."

Zoeleigh: "Bought this as my husband struggles with his back and is in constant pain, since sleeping on this mattress the pain is much improved, he sleeps better and he says it's the comfiest mattress he has ever slept on."
Having weighed up the pros and cons of each, the winner has to be the Emma Original mattress, which ticks just about every box. From affordability to use of technology to create what they think is the perfect level of firmness, this mattress will be a real crowd-pleaser for the majority of sleepers.

But don't just take our word for it. The Emma Original was recognised at the Best Mattress UK Awards as both the best mattress for back pain and the best mattress overall in 2022.

But a medium firmness mattress like the Emma Original won't be to everyone's liking. Each of these mattresses are designed to support your body by relieving pressure points and maximising comfort. But as we've discussed, the perfect mattress will look and feel slightly different to different sleepers, so be sure to do your own research to find which provides the best support for you.
What to consider when buying a mattress for back pain
Whilst every shopper will look for different features to cater to their own specific needs, there are some common characteristics that are shared between mattresses designed to help with back pain. This includes
Firmness and alignment. When it comes to pain management and prevention in bed, people have long thought that firmness is key. Whilst there are many benefits to a firm mattress, a recent Harvard study suggests that it may not hold all the answers after all, with respondents who slept on the hardest mattresses recording the worst quality of sleep.

You'll want to strike the right balance between a firm and soft mattress. If it's too firm, your weight won't be distributed as evenly, which puts more pressure on certain points of your body, causing stiffness and aches.

Too soft, and you risk pulling your body out of alignment, with your hips sinking further into the mattress. Take the time to trial different mattresses with varying levels of firmness to find which works best for you.

Whilst there are ways to better protect your spine with the addition of extra pillows, alignment starts with your mattress. Whether you're a side sleeper or feel more comfortable on your back, the alignment of your spine is pivotal in preventing and managing back pain in bed.
Think foam first? If you suffer with back pain, this probably won't be the first time you've been recommended a memory foam mattress. It's widely accepted that this modern technology provides the best sleeping surface for bad backs, as the foam moulds to the shape of your body, giving you the desired alignment and comfort.

However, memory foam mattresses do have their drawbacks, and they won't be the right choice for everyone. The density of this style of mattress means that it's good at retaining heat, which is the last thing you want on a hot summer's night. And whilst modern designs do keep you cooler for longer compared to older models, other types of mattresses will still be far better at regulating heat. This could be an important factor when it comes to deciding on which mattress is best for you.
Don't be fooled by 'orthopaedics'. Orthopaedics is a branch of medicine that typically deals with correcting deformities in bones and muscles. But when it comes to mattresses, any that are marketed as 'orthopaedic' have not necessarily been tested or approved by medical professionals. Instead, the term is often used by manufacturers and retailers to describe their firmest mattress, as this is commonly seen as the best option for managing pain.

But as we've already found, this isn't necessarily the case. So when you're shopping around, don't be automatically drawn to the 'orthopaedic' option, since this is generally more of a marketing ploy rather than being guided by science.
If you're interested in finding out more about how to better look after your sleep health, read more of our informational guides.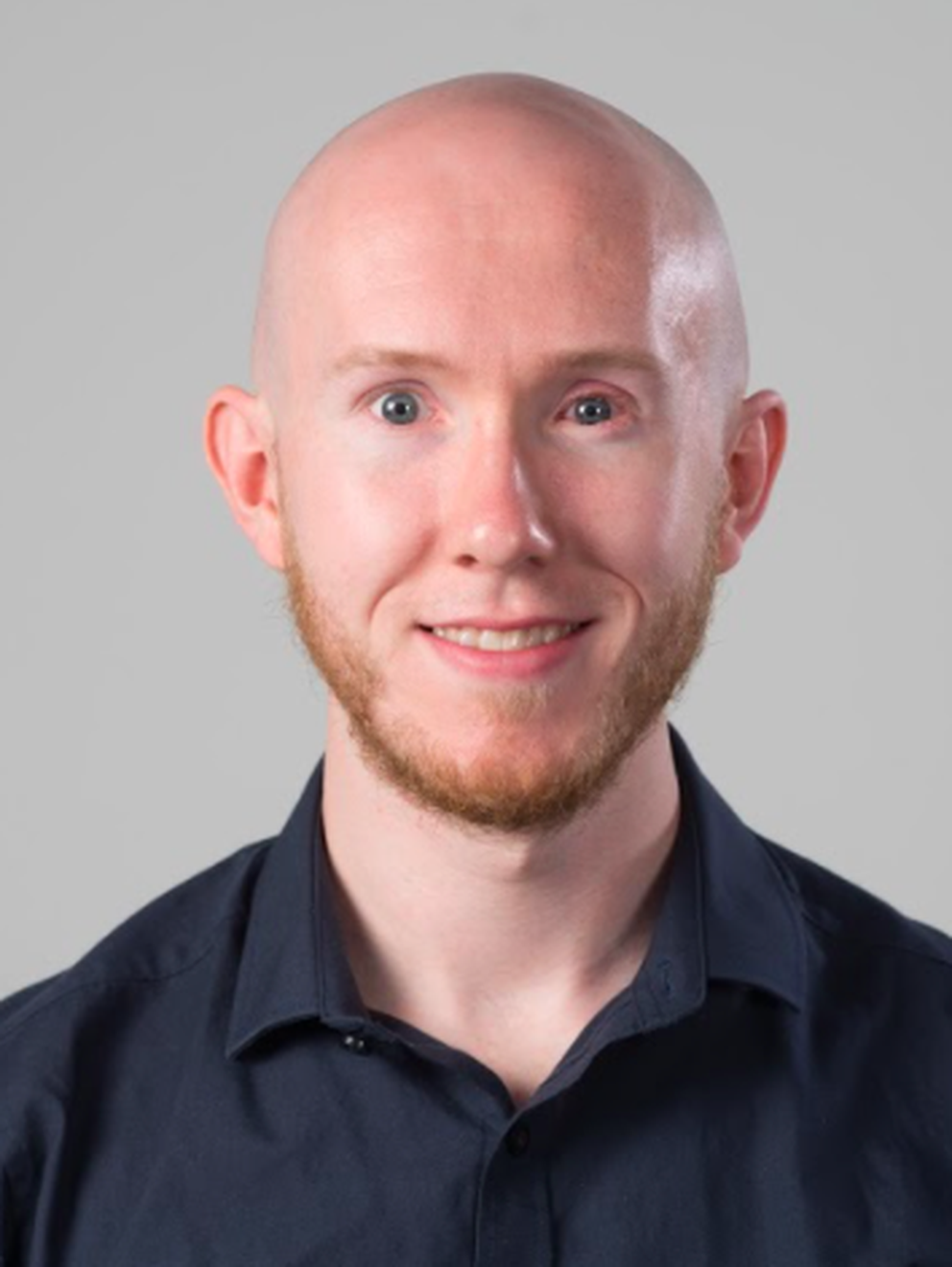 Written By
Simon Edmonds
Content Writer