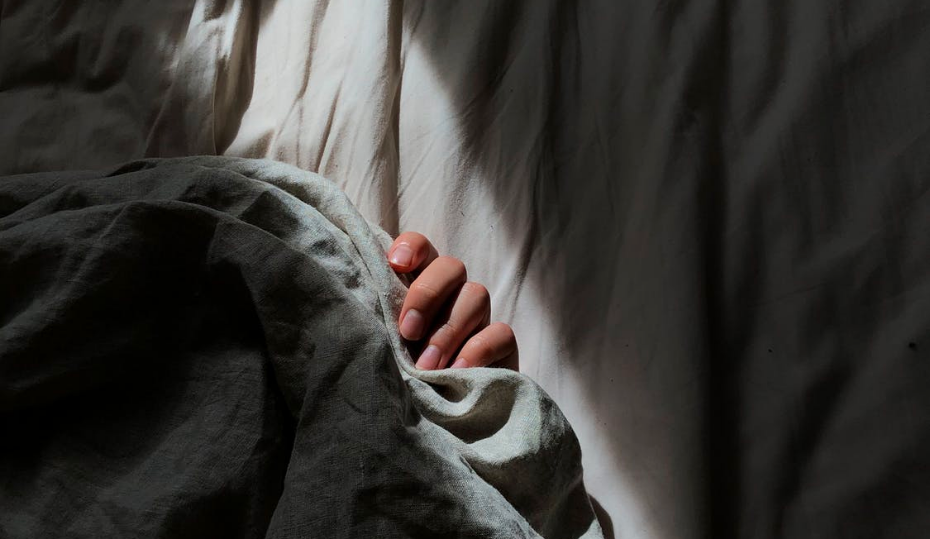 A lot of thought goes into finding the perfect bed – but a good frame is nothing without the right mattress. After all, it's this vital component of your bed which is going to cushion your body and help you drift off to sleep.
But when it comes to finding the right mattress, where do you start? There are lots of considerations to take into account, such as the right size, material and tension. Mattress size in particular can be a real point of confusion, with different names leaving some people a little perplexed.
In this guide we'll discuss everything you need to know about finding the perfect mattress size for your bed. From understanding the ins and outs of mattress dimensions to working out which is the best fit for you, we'll cover it all.
Mattress sizes and dimensions
Much like with beds, there are a variety of different mattress sizes to choose between. These are broken down into six types, all of which cater to different needs of sleepers.
Small single mattress size guide
A small mattress might not be everyone's cup of tea, but they have their benefits. They're often a good choice for anyone looking to make the most of a limited space, or to provide children and guest rooms with a viable sleeping option. This type of mattress is 2 feet 6 inches in width and 6 foot and 3 inches in length.
Small single mattress size width: 75cm

Small single mattress size length: 190cm

Best for: Solo sleepers who don't need much space
Single mattress size guide
Solo sleepers who are after a little more room might want to upgrade to a regular single size mattress. This could be a good option for kids transitioning to their teenage years, or even single adults who don't have the need for extra space in their room. Slumberers using this type of mattress can expect to be provided with 3 feet of width and 6 feet and 3 inches of length.
Single mattress size width: 90cm

Single mattress size length: 190cm

Best for: Teens and single adults, as well as guest rooms
Small double mattress size guide
Also known as a queen size mattress in the UK, this option is something of a connecting link between solo and double sleepers. While there is room for two people to sleep in a small double, they're probably best suited for single snoozers who want a bit more room to spread out into. They're 4 feet in width and 6 feet and 3 inches in length.
Small double mattress size width: 120cm

Small double mattress size length: 190cm

Best for: Couples who are cramped for space in their bedroom or singletons who enjoy their space in bed
Double mattress size guide
A regular double mattress is the perfect option for couples who have space in their room, but also operate on a tighter budget. It comfortably fits two sleepers, with plenty of room for both to extend their limbs. This is a great choice for a master bedroom for any young couples. Sleepers can expect as much as 4 feet and 6 inches in width, as well as 6 foot and 3 inches in length.
Double mattress size width: 135cm

Double mattress size length: 190cm

Best for: Couples who are working on a tighter budget
King size mattress guide
King size mattresses are when things start getting a lot more lavish. These options aren't super cheap, but they do provide a huge amount of space for couples. They're also the first mattresses which see an increase in overall length (extending to 6 foot and 6 inches). This makes them a fantastic option for taller people who don't like their feet dangling out of bed. The total width is bang on 5 foot.
King size mattress width: 150cm

King size mattress length: 200cm

Best for: Couples who like their space and taller sleepers
Super king size mattress guide
At the top of the range you'll find the aptly named super king size mattress. This option is one for people who aren't afraid to pursue a luxury purchase when it comes to their sleep. It's also a decent pick for families who like spending a lazy weekend morning in bed together. The total size is 6 foot in width, as well as 6 feet and 6 inches in length.
Super king size mattress width: 180cm

Super king size mattress length: 200cm

Best for: Couples who love their space and young families
Different kinds of mattress
The days of a one-mattress-suits-all approach are a thing of the past. Slumberers can now choose between a wide variety of different mattress types to find the one which works best for their needs.
Open spring
These kinds of mattresses are made from one long piece of metal which is bent up into a series of different coils. They're light, easy to turn and relatively cheap, which make them a good option for guest and children's beds – which might need to be changed more regularly. They are arguably the least comfortable option of all mattresses, as they don't allow for much give once the coil starts to deteriorate.
Pocket spring
By contrast, pocket spring mattresses are made up of a number of different, individual coils. This gives far greater support for a sleeper, but does mean the mattress itself is heavier and harder to flip. There's also more breathability with a pocket spring, making it a good option for double beds, where collective body heat could be an issue.
Memory foam
These options are made of a specialist foam which responds to the shape of your body. It will mould to the position you're sleeping in, providing you with an additional level of support for your joints. The downside of a memory foam mattress is that they do tend to trap heat.
Latex
By contrast, a latex mattress is filled with a material which ensures heat is allowed to escape with relative ease. Just be warned that latex does tend to be quite firm at first, and might even develop lumps over time if you go for a cheaper option.
Hybrid
Mixing and matching the best of all worlds, hybrid mattresses will take elements of foam, latex and springs to build the perfect combination. Often, a spring base will be paired with a foam or latex top layer. As such, they provide both a firm support and a decent level of comfort.
Bed-in-a-box
A game-changer in the mattress world, these options are ordered online and come compressed into an easily transportable bundle. When you're ready to lay the mattress down, you can quickly unravel it. They're often made from a mix of foam and spring mattresses, making them a great option for any bed – especially in houses where manoeuvring a mattress might present a challenge.
What kind of mattress is right for me?
With so many options to choose between, it might seem like a daunting task working out which is best for your sleeping needs. Here are some suggestions:
Couples
For people who are sharing a bed, factors like space and overheating might be a priority. For that reason, it's often best to opt for spring mattresses. These allow heat to escape more easily, while also providing enough support to keep couples apart during the night (preventing them from rolling into each other).
Solo sleepers
When you're the only person in a bed, your options are a lot more varied. Really, it all comes down to your own personal circumstances. If you're on a tight budget, an open spring mattress might be of use. Perhaps your apartment doesn't allow for much space – making a bed-in-the-box a good bet. If you aren't too fussed about overheating, but also want good joint support, a hybrid mattress is the perfect option.
Kids and teens
Open spring mattresses are a cheap option for kids' beds. They can be replaced reasonably often on a budget, while still providing a decent level of comfort for a number of years. This also gives you more versatility for kids as they continue to outgrow their beds.

People with joint problems
Anyone who suffers from regular joint stiffness or soreness would do well to invest in a foam mattress. These allow you to sink into them, supporting all parts of your body and taking the strain off your tender areas. Latex is a good option, but nothing can compete with memory foam for this.
International mattress size comparison guide
Naturally, different countries will have varying sizes when it comes to the dimensions of a mattress. Whether you're in the UK, EU, US or Australia, it's important to know how the size of your mattress matches up to those overseas (in case you ever order from abroad, for example).
While there will always be slight variations between continents, the following table provides a good idea of what you can expect from different parts of the globe when it comes to the size of your mattress.
| | | | |
| --- | --- | --- | --- |
| UK size | US size | EU size | Australian size |
| Small single | Single | Super single | Single |
| Single | Twin XL | Large single | Single XL |
| Small double (queen) | None | None | None |
| Double | Double/full | 140x200 | Double |
| King | Queen | 160x200 | Queen |
| Super king | King | 200x180 | King |

Be sure to take note of the key differences between a UK queen size mattress and what that means in other parts of the world. UK queens are considerably smaller than their foreign counterparts.
Mattress tension guide
It would be wrong to assess which mattress is best for you without also thinking about tension. While they're given names like "soft" or "firm", tension doesn't necessarily refer to the feel of the mattress itself. Rather it relates to how well a mattress is able to bear the sleeper's weight. There are a variety of options to choose between:
Soft tension
This is the least supportive option, which won't be able to handle the pressure of more than one person over a long period of time. They're perfect for single and kids' beds though, and are able to comfortably hold up to 8 stone (50kg) in weight.
Medium tension
Medium tension mattresses are the best bet for couples, or solo sleepers who are a little on the heavier side. They're a good middle ground, meaning they can accommodate for practically any size of bed. They'll hold between 8-16 stone (50-100kg).
Firm tension
These are the most supportive options for slumberers, as they're able to comfortably hold as much as 16 stone (100kg) or more. This makes them the perfect option for couples, and so they're the preferred choice for most larger beds.
Split tension
These unique designs allow for couples to mix and match their mattress type. A zip-and-link system gives them the option of combining two types of tension, with each partner sleeping on their preferred comfort type.
Choosing the right mattress tension will play a large role in the overall comfort of your sleep. Mattresses which can't support your weight will begin to sag over time, placing more pressure on your body and joints.
Mattress FAQs
We've covered a lot in this guide, but there might be more you want to know about finding the perfect mattress. Here are some frequently asked questions for you to check out.
How much does a good mattress cost?
Naturally, as with anything, mattress prices will vary according to a number of factors – such as size, specifications, material and tension. Generally speaking, you'll be looking at figures in the thousands for premium super king mattresses, while cheaper single options might only cost a couple of hundred.
NimbleFins provide a useful price guide for anyone interested in how much one might cost. Use the table below for a clearer picture of how much you can expect to pay.
| | | | | |
| --- | --- | --- | --- | --- |
| Average cost of UK mattresses | Single | Double | King | Super king |
| Memory foam mattress | £271 | £375 | £456 | £579 |
| Pocket sprung mattress | £209 | £272 | £324 | £394 |
| Latex mattress | £402 | £516 | £588 | £704 |
| Super premium mattress (such as Tempurpedic) | £1,792 | £2,344 | £2,871 | £2,989 |
What is memory foam gel and how does it work?
While memory foam is a popular option for sleepers, one drawback is that the material does tend to trap heat. In order to counteract this, memory foam gel is now added to some mattresses to allow for greater airflow and cooling.
The gel layers in a mattress are cold to the touch, and work as natural coolers in what is otherwise a very heat-absorbing material. The gel can also be found in hybrid mattresses, making these very popular options among sleepers who tend to overheat during the night.
How often should I flip or rotate my mattress?
This all depends on the type of mattress in question. Foam and latex mattresses probably only need to be flipped once or twice a year, while coil mattresses might need to be turned as often as once every few months.
In the case of newer coil options, you'll want to hold off on regularly flipping them. They can probably be turned at the same rate as foam and latex options for the first few years of their life.
If flipping your mattress stops having the desired effect, you might want to consider rotating it. That means completely turning it 180 degrees and swapping the ends at which your head and feet go.
How often should I replace my mattress?

The general advice for sleepers is to replace their mattress every 7 years. Obviously, if you feel like yours has lost some of its pep – or feel like it can last longer than that – it's completely at your own discretion to change or not.
Signs that you might need to replace your mattress include things like:
Your body feels achy or numb after sleep

You get the recommended amount of sleep, but still feel tired and sleep-deprived

You notice natural wear and tear on your mattress, such as holes, rips, lumps and worn edges

You develop any kind of unnatural rash

You find yourself continuously rolling to the middle of the bed as you sleep

If you start to notice any of these applying to your mattress, it's time to think about getting a new one.